Treatment and Management of CRGV Cases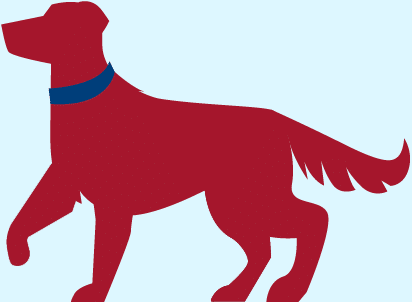 For non-azotemic CRGV cases that do not develop AKI, the prognosis is excellent, although the initial skin lesions can require weeks or months to heal fully, the treatment can be purely focused on the management of these lesions.
Sedation or anaesthesia should ideally be avoided for wound management unless deemed necessary. Lavage and debridement should be performed when appropriate and this will generally necessitate chemical restraint.
The treatment of patients with AKI should be aimed at limiting further renal damage and enhancing cellular recovery as mortality appears to be high in dogs that develop AKI. The most important aspects of therapy in patients with AKI are correcting fluid, electrolyte, and acid-base disorders; achieving and maintaining normotension; controlling nausea; and establishing/maintaining urine flow.
FIGURE 1 Well-demarcated, ulcerative lesion distal to the left tarsus on a Labrador retriever with CRGV
FIGURE 2 Well-demarcated, circular, ulcerative lesion on the face of a Hungarian vizsla with CRGV
It could be useful to take a skin biopsy/swab for histopathology and bacterial culture (aerobic and anaerobic) and susceptibility testing respectively. Culture can guide the selection of antibiotics, which should only be administered prior to receiving the test results if the lesion(s) appears grossly infected. A dressing should be applied to skin lesions to provide a physical barrier to prevent contamination and infection and to maintain an environment that accelerates wound healing. Analgesia should be administered regularly to dogs with skin and/or oral lesions, and doses may need to be altered in some patients with AKI.
Dogs with azotemic CRGV that survive to dischargd, should have their serum creatinine monitored to assess for resolution of azotaemia. Depending on findings at the time of discharge, it may also be appropriate to monitor other hematologic and biochemical parameters ± urinalysis. As with any cause of AKI, chronic kidney disease and death are possible outcomes.